WizzAirSucks receives $564 bill from MediaTemple (but receives offer for FREE t-shirt!)
// June 20th, 2014 // Uncategorized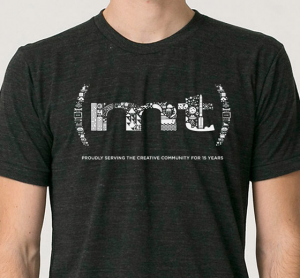 First, the bad news: Last month WizzairSucks.com received a $564 invoice from MediaTemple our hosting service (or approx. 3200% over the usual bill of $17.00).
The good news is they offered us this cool T-shirt!!! WOW!!!
Thank you for your reply.

With the (gs) Grid-Service, you are allocated 2,000 GPUs per billing cycle. I suggest taking a look at your GPU tool in the AccountCenter to see if you can make adjustments to prevent your account from going over your allotted GPUs in the next billing cycle. For more information regarding GPU usage, please visit the following pages:

Grid Hosting FAQs: Grid Performance Unit (GPU)

http://mediatemple.net/webhosting/gs/faq.php#63

Understanding the GPU tool

http://kb.mediatemple.net/questions/269

As a courtesy, we can offer you one of our cool new t-shirts free of charge. For a detailed guide on reducing your GPU usage in the future, please see the following article:

How do I reduce my GPU usage?

http://kb.mediatemple.net/questions/1989

Please keep in mind that we were able to notify you of your potential overages prior to your server using additional GPUs.

If you require any further assistance, please do not hesitate to contact us by replying to this support request, or by calling us at 877-578-4000. We are here 24/7 to assist you.

Best regards,

####### (name omitted to protect the guilty)
Customer Support @ (mt) Media Temple
877-578-4000
@MediaTempleHelp

* T-shirt may or may not have been a figment of the author's imagination.
Leave a Reply