Wizz Air top pick for next round of bankruptcies
// May 7th, 2010 // frontpage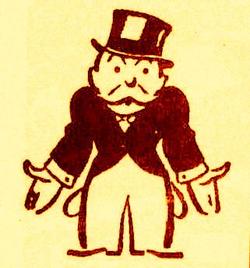 According to a recent article by the Slovakian newspaper Ekonomika,Wizz Air may not be long for this world. "In November 2009, it emerged Wizz Air is significantly loss making and has never made a profit while delaying the pay back of €32 million of debt by five years. Losses since commencing operations total €78 million, which has fueled suggestions that the airline may file for bankruptcy."
Or are Slovakian's simply angry at Wizz Air's recent contract dipute ending with it's halted plans for a new hub in Bratislava?  We think perhaps both.
While attempting to hasten SkyEurope's demise late last year, Wizz Air boasted it had been "profitable for several years." However, as a private company it is not required to publish its financial accounts.  This proved quite convenient while it was busy hammering in the nails of SkyEurope's coffin.
Not buying it?
Speculators don't seem to think so, either.  After the collapse of Flyglobespan in December 2009, Wizz Air was rated the European airline most likely to next go bust.
This was according to a firm of bookmakers whose only agenda is making money. It put odds on the bust at 4 to 1.
See the entire list here: http://www.liveoddsandscores.com/news/press-releases/423733/paddy-power-airline-betting-takes-off-again
Is the end near?  You decide, in our newest poll.
To speculate further, one of the more common posts appearing on our own forum these days is "Why doesn't my credit card work???"
" I could not get my visa card accepted when I tried to pay for my Wizzair tickets. No explanation, so I asked my bank. They said that they will have no dealings with Wizzair because of the amount of fraud associated with the company. That's encouraging, as I subsequently paid by credit card!
Incidentally, why is it that I am being dumped at a strange airport an hour's drive away from the one I paid to arrive at, on a Sunday, with no train service to my destination and no shuttle bus arranged? Couldn't they have told me this before I booked?"
2 Responses to "Wizz Air top pick for next round of bankruptcies"